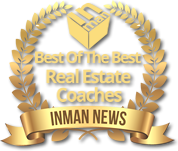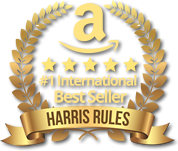 Are you ready for your coaching call?
Tim & Julie Harris have helped thousands find real estate success with their best-in-class coaching program and now it's YOUR turn. You're about to start the next phase in your career as a realtor as the absolute best versions of yourself. Please use the resources on this page to answer any questions you might have!
WE CAN HELP YOU GET THERE
You made the right call and you're at the right place... We promise! For over two decades, Tim and Julie have led the real estate industry as top producing agents. Today, they're sharing their secrets as two of the nation's most sought after real estate coaches. Their training and courses continue to transform thousands of lives every month.
We're proud to provide premium real estate coaching and training to realtors nationwide. Our member success stories continue fuel our real estate community. From different brokerages and backgrounds, their stories prove that hard work pays off when you have the right road map.
Thousands of realtors choose Harris Coaching because they trust that we'll give it to 'em straight. We provide a bullet proof guide to get more leads, close more sales, and gain more recognition. Our real estate system works with every program we offer and we'd love to tell you more!
Premier Coaching
Premier Accountability
Premier Plus
Premier Coaching
Premier Coaching with Tim & Julie Harris is a affordable & comprehensive coaching & training solution for real estate agents seeking a proven, step-by-step "business in a box." This program distills the insider secrets of the nation's top agents into an easy to follow roadmap for realtors. If you're ready for guaranteed superstar success, then this program is right for you!
Semi-private DAILY coaching sessions to work with you on your process and your plan of action.
You'll receive insider access to our massive online coaching & training portal. This comes with hundreds of past coaching sessions, scripts & objection handlers, strategies & techniques, and details on how to build and optimize revenue in your entire real estate business.
Learn how to overcome call-reluctance, and become a master phone-prospector using a comprehensive collection of scripts and objection-handlers based on decades of experience and thousands of coaching calls.

Premier Accountability
Premier Plus

Listen to real example coaching calls using the audio player links below. Listen in now as Head Coach Julie Harris conducts 3 calls with 3 different agents. These calls were recently featured by Inman News in "Inman listens in: how coaching calls really work", which discusses the value that real estate coaching offers to agents.
Frequently Asked Questions
These are our top 20 must-ask coaching questions!
Subscribe To Real Estate Daily
The most talked about topics in real estate, sent to your inbox, every day.